One look at the leaves on this plant and you can see why it's called the Watermelon peperomia. The stripes on the leaf closely resemble that on a typical watermelon skin.
Native to northern South America (Bolivia, Brazil, Ecuador, and Venezuela) and very well suited to growing here in our home in Australia.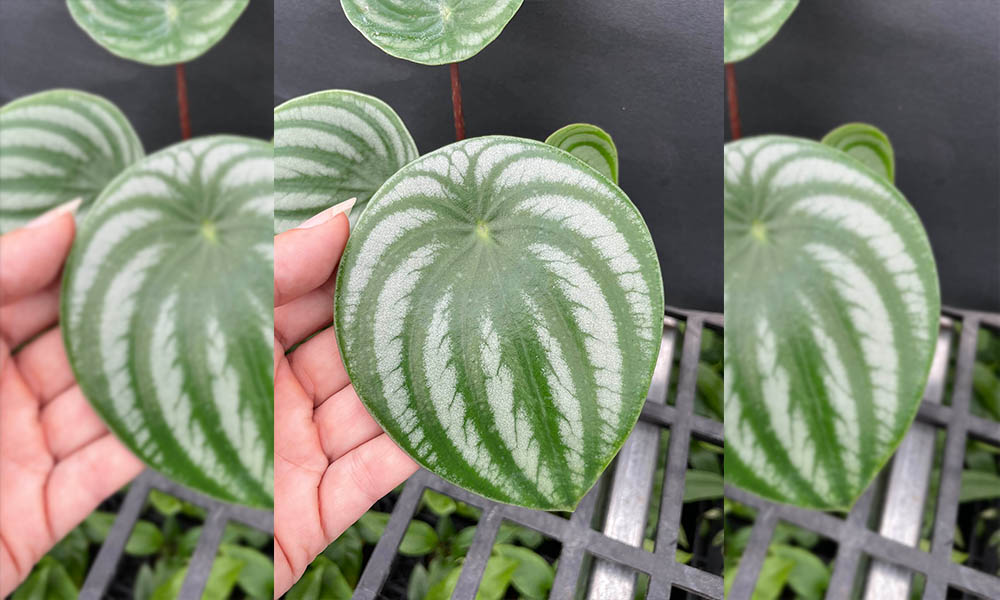 This Peperomia is a tropical perennial plant and whilst its leaves are reasonably fleshy it is NOT a succulent.
It is actually an epiphyte!
An epiphyte is a plant that in nature does not grow in soil but on trees – their roots absorb moisture and nutrients from the air and water.
We suggest you grow it in Medium to low light – it will not like direct sunlight.
And most importantly don't let it get too wet. Most people struggle with their Watermelon peperomia because they leave the roots too wet – re-read above it is an epiphyte. So, have it in a free draining mix; water and 30 minutes later tip out any remaining water in the saucer. DO NOT leave the pot constantly sitting in a saucer of water.
Happy Growing
Lisa