Sansevieria masoniana is now actually called Dracaena masoniana. Yep, ALL Sansevieria are now officially Dracaena! Though you might know it as a "Whale Fin" or "Whale Fin Snake Plant" or "Shark Fin" or "Mason Congo".
Whatever, you like to call it – we have Africa and in particular the Democratic Republic of the Congo to thank for this plant.
Architectural and Structural are the first words to describe the Whale Fin Plant. And this particular species will grow big, if you feed and look after it. How big? About 1 metre tall, a bit more and the leaves will get a good 20plus cm wide.
The good thing about the Sansevieria masoniana is that it is tough!!! Like super tough. It will tolerate long periods of dry and neglect. Now, as Neil says "it won't grow, but it will survive".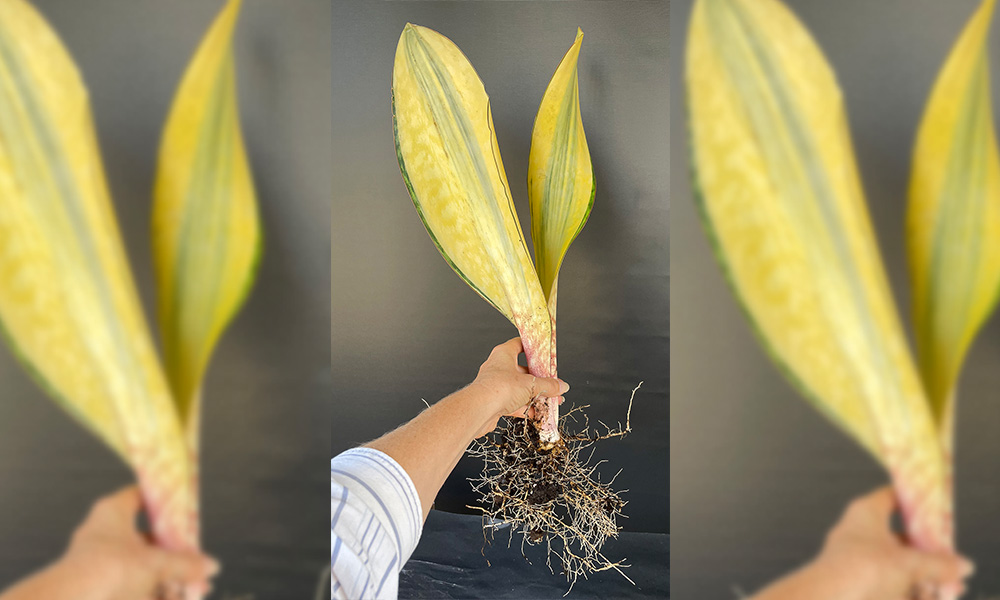 AND, the leaves will last for many years. A leaf will keep its colour (even the variegated ones) for 10 or more years.
Variegated? Yes, you can buy in Australia Yellow Variegated Sansevieria masoniana and White Variegated Sansevieria masoniana. And, yes we sell them AND have a few different forms of each variegation.
For your Whale Fin Plant to thrive and grow spectacular, it's going to need some feed and some attention.
We recommend using a good quality nice open, well-draining mix. Everyone has their own recipe, but here are a few ideas –
Half "Cymbidium mix" and half "General Purpose Mix";
"General Purpose Mix" with added 20-30% perlite (or similar, to open the mix);
Coarse bark 70%; perlite 10-15%; coir peat 10-15% (60/40 blend) – this is what we use;
And some prefer to use a succulent mix.
And we always recommend that you use a good quality mix that meets the Australian standards.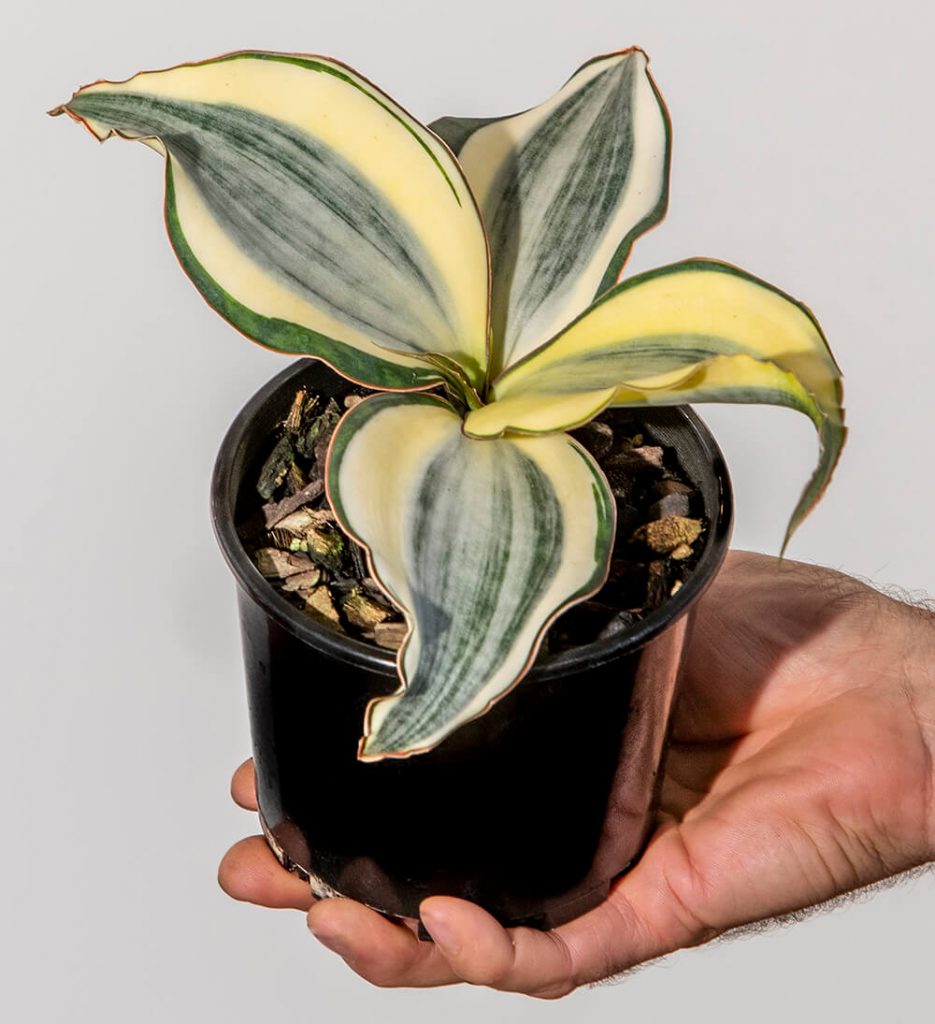 Sansevierias are an easy plant to care for. They will be happiest in bright light. They require regular, moderate amounts of water – they don't like wet feet. Must totally dry out between waterings.
And to thrive it likes a moderate amount of feed, so just add it into your regular foliar fertiliser regime.
Happy Growing
Lisa